12 September, 2013
Akriform custom acrylic project used in Obama/Reinfeldt joint press conference in Stockholm
(Photo: Martina Huber/Regeringskansliet)
By Akriform Plast AB – September 12, 2013
US President Barack Obama recently visited Stockholm, Sweden, for the first-ever bilateral visit by a US President to Sweden. Akriform Plast AB from Stockholm, Sweden, was proud to be a very small part of the historic event. Akriform Plast AB was commissioned by the Government offices of Sweden to produce acrylic podiums. These custom acrylic podiums were used during the joint press conference between President Obama and Prime Minister Fredrik Reinfeldt at Rosenbad in Stockholm, Sweden on September 4, 2013. See the image to the right of the custom plastic podiums by Akriform used during the press conference.
President Obama in Stockholm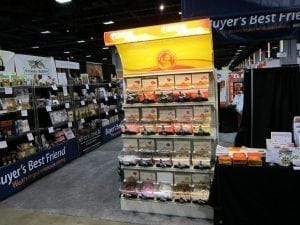 (Official White House Photo by Pete Souza)
President Obama visited Stockholm on September 4th and 5th before heading to St. Petersburg, Russia, for the G-20 meeting. President Obama and Prime Minister Reinfeldt used this visit to discuss bilateral relations, climate and energy policies, the global political and economic situation, trade relations (including the ongoing negotiations on a free trade agreement between the EU and the US) and other foreign policy issues.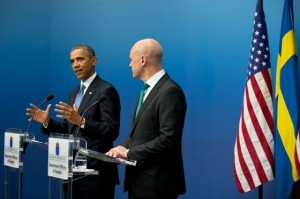 (Official White House Photo by Pete Souza)
President Obama was greeted by an official arrival ceremony at Arlanda airport early on September 4th. First on the agenda was the joint press conference with President Obama and Prime Minister Reinfeldt. "I've said before that it's no accident that democracies are America's closest partners. And that includes Sweden," President Obama explained at the start of the press conference. "That's why I'm here today." For full remarks from the press conference visit the official Whitehouse website.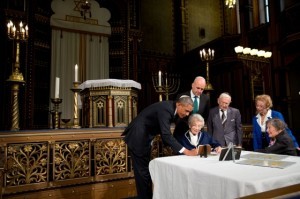 (Official White House Photo by Pete Souza)
Following the press conference, Obama participated in an event to honor Raoul Wallenberg, a Swedish diplomat and honorary U.S. citizen.  Wallenberg worked courageously to save at least 20,000 lives during World War II, while serving as Sweden's special envoy in Budapest. This event was held at the Great Synagogue of Stockholm.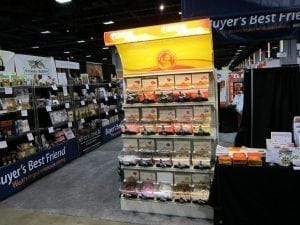 (Official White House Photo by Lawrence Jackson)
Later in the day, President Obama toured an expo at the Royal Institute of Technology featuring some of the clean energy technologies being developed in Sweden. Sweden is at the forefront of the world's leading "green" nations.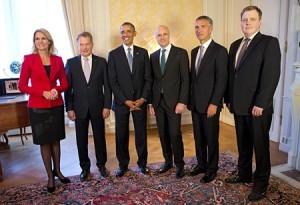 (Photo: Martina Huber/Regeringskansliet)
In the spirit of Nordic relations, Fredrik Reinfeldt invited the Nordic heads of state government to attend dinner with President Obama at the Sager house.
Pictured from left: Denmark's Helle Thorning-Schmidt, Finland's President Sauli Niinistö, President Barack Obama, Sweden's Fredrik Reinfeldt, Norway's Jens Stoltenberg and Iceland's Sigmundur Davíð Gunnlaugsson.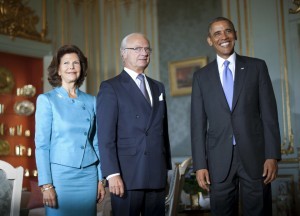 (Photo: Pablo Martinez Monsivais)
On Thursday, September 5th, President Obama ended his visit to Sweden with a visit to the royal palace to meet with King Carl XVI Gustaf and Queen Silvia of Sweden. He was driven the short distance across the bridge from the Grand Hotel to the royal palace; before departing for the G-20 meeting in St. Petersburg.
Akriform Custom Plastic Solutions
The Akriform in-house production team is proud to have produced the custom acrylic podiums used by President Obama and Prime Minister Reinfeldt during the September 4th press conference. Akriform's team of designers and engineers develop plastic solutions for retail, medical, entertainment, governmental and industrial industries. Akriform is leading manufacturer of products made from plastics. Akriform develop and manufacture all plastic products in Sweden. Akriform specializes in 4 main plastic solutions groups; Bulk Merchandising, Custom Products, Standard Products and Plastic Materials.
Photo Credits: See photo credit with each image.
Content Credit:
The White House Blog, "President Obama Visits Sweden": http://www.whitehouse.gov/blog/2013/09/04/president-obama-visits-sweden
USA TODAY, "Obama's day: Sweden": http://www.usatoday.com/story/theoval/2013/09/04/obama-sweden-g-20-st-petersburg-russia/2761321/
REGERINGSKANSLIET Government Offices of Sweden Blog, "Barack Obama in Sweden": http://www.government.se/sb/d/17748/a/222799