7 January, 2014
ISM 2014 – The candy industry's most prominent trade show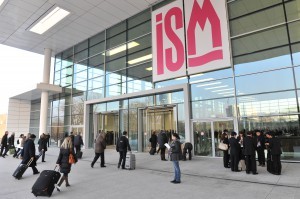 ISM stands for Internationale Süßwaren-Messe which is German for "International Sweets and Biscuits fair". The 2014 ISM: The Future of Sweets show will mark the 44th annual trade show. ISM is the candy industry's most auspicious trade show with over 110,000 m2 of gross exhibition space.  ISM considered among many as the world's largest and most important business and communication platform for the industry.

From the ISM site:
"ISM is the largest and most important sweets and snacks fair in the world. Every year the international sector meets to introduce discover and discuss the latest trends, the newest products and the most up-to-date perspectives. The entire global market is reflected an ISM's range of products, which is broader than that of any other comparable trade fair. All of the relevant target groups in the world of sweets and snacks are brought together here. Small, medium-sized and market-leading suppliers make direct contact with the global trade to fulfill the needs of tomorrow's customers with innovative ideas, creations and concepts. And that ensures a profitable future for suppliers and customers alike."
View ISM 2013 trade show video: http://youtu.be/0oWzm7G-Qhs
Event Details:
Venue:
Cologne Exhibition Centre
Deutz-Mülheimer Straße 51, 50679 Köln, Germany
Dates:
26/01/2014 – 29/01/2014
Hours:
For exhibitors: 07:30 a.m. – 07:00 p.m.
For visitors: 09:00 a.m. – 06:00 p.m.
For Admission prices and other details, view the official facts and details page
Special Event Programs:
New Product Showcase: Best new products from the ISM product range to be voted on for recognition as the "top innovations"
ISM Newcomer Area: Area designated for young upcoming companies
The Koln International School of Design special show: Unusual product and packaging ideas for the theme "Sweet Surprise"
Come visit us at ISM: The Future of Sweets!
To give you an idea of the scale of the ISM trade show, there will be around 1500 exhibitors in attendance, topping the 1402 exhibitors from 67 countries that were represented in 2013. The 2013 trade show also boasted 35,000 trade visitors from 150 countries. There will be a breathtaking amount of candy on display, not to mention a wonderful variety of tools, accessories and candy display solutions like the ones we offer.
We'd love to see you at ISM to demonstrate the new-to-market candy bin features and eye-catching candy displays!
Akriform Booth: Swedish Pavilion Hall 4:2 (Booth D5-F9)
Contact Us to schedule a meeting at the 2014 ISM trade show!