5 May, 2015
Presentation of Plastic Products – Do You Recognize Them?
A lot of what you see around you is made of plastic or at least has one plastic part. There are a lot of different plastics and there are even more names for them; acrylic, Plexiglass®, polycarbonate etc.
At Akriform we can make almost anything out of plastic, so we thought we would present some of our work – maybe you'll recognize some of them.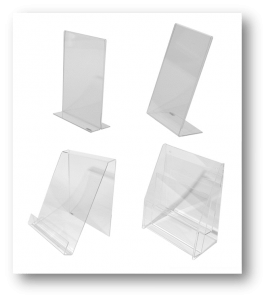 1. Brochure Displays & Frames
These are some of our standard products, traditionally used in office, retail and exhibition environments and also in restaurants and hotels.
Standard Products are items in acrylic that are standard to the Akriform product line.

  2. Box for lottery tickets
If you've ever bought a scratch card (lottery ticket) in Sweden, you might have seen these custom made boxes, placed in convenience stores all around Sweden.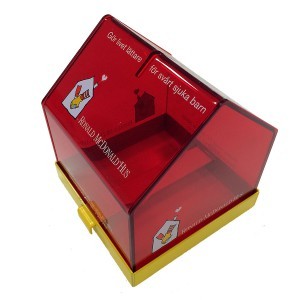 3. Ronald McDonald charity houses
A custom product for a good cause. These little houses were placed in McDonald's restaurants all over Sweden to help raise money to the Ronald McDonald House Charity.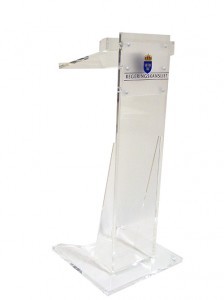 4. The Governments Rostrum
The Swedish governments acrylic rostrums, often used in press conferences, can be seen on TV and in the daily newspaper on a regular basis. We think they look great both on screen and in the paper.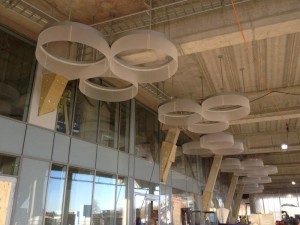 5. Lights at Tele2 Arena
If you've ever been to (or drived by) Tele2 Arena in Stockholm, you might have seen these large lamps. They look best at night, becoming a piece of art for you to look at when you're in the queue waiting to get in to the arena.
6. Stand for ice cream cones
Those great products that you never really think about, these stands for ice cream cones are great in the summer when you're buying ice cream to the entire family. Have you seen them before?
7. Last but not least: Our Quickbox
– the market's most innovative and complete pick & mix solution!
With over 350 000 bins sold all over the world, we believe that even if you haven't been to Sweden, you might have seen one of these. To read more about Quickbox and our other pick & mix solutions – click here!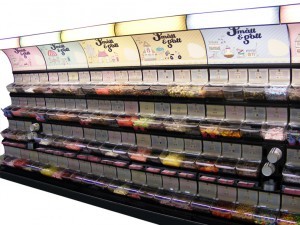 click to enlarge image