19 February, 2020
Report from ISM 2020
The 50th edition of ISM Cologne was launched on 2-5 February 2020.
Akriform exhibited in the Try Swedish pavilion together with a number of other Swedish companies to showcase swedish sweets, snacks and the pick and mix-concept to the rest of the world.
For this year's fair we had both Pribox®, Quickbox and TurnOflex® with us. With these three different concepts, there is a solution for many different types of bulk products, ranging from sweets to dry foods such as pasta, grains and beans. In our product range there is a bulk merchandising solution for everyone and we would gladly help to equip more stores around the world with these in the hope that it will reduce the consumption of disposable packaging.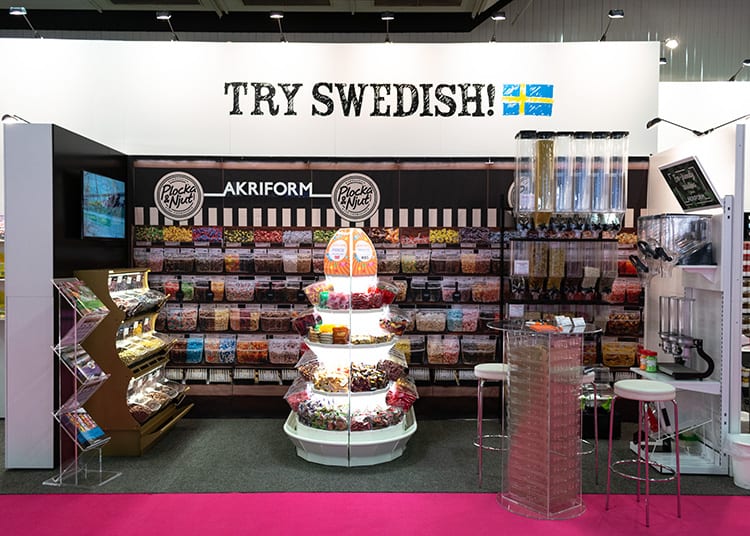 ISM 2020 IN numbers
Exhibitors and suppliers:
1,774 suppliers from 76 countries participated in ISM 2020, of which 87.5 percent came from abroad.
These included 223 exhibitors from Germany and 1551 exhibitors from abroad.
Visitors:
Approximately 37,000 trade visitors from 148 countries participated in ISM 2020, the foreign share was over 70 percent.