13 January, 2015
Start the new year with trendy lighting solutions
Welcome 2015! A new year filled with possibilities of new connections and new inventions. And we at Akriform are ready.
We're starting of this year a little brighter with how you can incorporate (LED) lighting in your acrylic product displays or signs for extra attention and a bit of drama.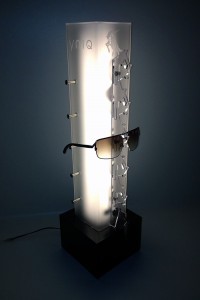 The best way to put something in focus is by shining a light on it; think of an actor in the headlights on stage.
So why not take it even further and make the light come from inside the display or sign, making it impossible not to look at.
With some well-placed lamps in the product display it will not just be something you hang your products on, but another reason people will look at them. You can also put lighting on just one of your product displays or use different colors on light or acrylic to separate different products or brands and give them a distinctive message.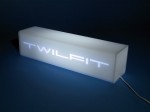 And why not light up your brand name; make it pop if your brand and products are displayed together with other brands and merchandise. A flexible light box with your brand name on it makes your products easy to find and your name easy to remember.
Since it's not always possible to arrange the right lighting in the store where your display with product will be placed, lighting solutions can be well worth investing in.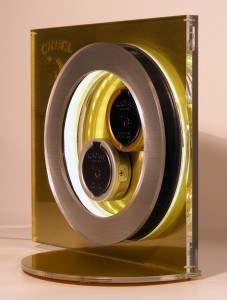 When you launch a new product it's even more important to use the right product displays and signage, so that the customers sees it and becomes interested in it. In these cases a display with one of our many lighting solutions is an excellent idea.
Contact Akriform, we can help you with design, construction and manufacture, it doesn't matter if you have a finished sketch or just an idea you want to bring to life. The possibilities are endless.