31 January, 2014
Euroshop 2014
EuroShop 2014: Overview of the Trade show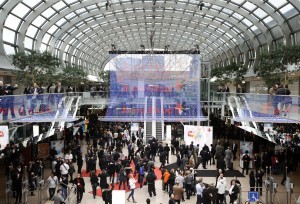 The original EuroShop Trade Fair took place in 1966 and has developed into one of the world' largest retail investment trade fairs. The trade fair has grown from about 300 exhibitors from about 10 countries with attendance at about 28,000 in 1966, to over 2,000 exhibitors from over 50 countries with over 100,000 visitors. EuroShop is held every 3 years and spread out among 16 halls.
EuroShop features a huge selection of new technology, displays, store design and marketing innovations. Four separate sectors allow the visitor to pick the sector they are most interested in:
EuroCIS: Focuses on Retail Technology, covering IT solutions for customer service, security, and ensuring your retail process operates as efficiently as possible. Located in Halls 6, 7, 7a
EuroConcept: Focuses on Store design and layout, covering all aspects, lighting, architecture, even equipment for refrigeration where necessary. Located in Halls 5,10-17
EuroExpo: Focuses on the world of exhibitions and special events, providing a wealth of products and information for communication experts and marketing specialists. Located in Halls 5,9, 10
EuroSales: Focuses on making the purchasing experience as pleasant and efficient as possible through Visual Marketing and Merchandising. EuroSales showcases the fascinating world of visual merchandising, seasonal and themed store decoration, and POS displays. Located in Halls 1,3,4
Some key information:
Physical Details:
200.000 sqm of gross exhibition space
2000 exhibitors from 50 countries
100.000 trade visitors from 90 countries

Date:

Venue:

Admission Fees:

Sunday, February 16th – Thursday, February 20th 2014
10AM – 6PM
Messe Düsseldorf
Stockumer Kirchstraße 61
40474 Düsseldorf
Germany

Day ticket:


Online pre-selling: 42 €
On site: 60 €
2-day ticket:
Online pre-selling: 60 €
On site: 80 €


Register Here
Akriform is looking forward to seeing you there!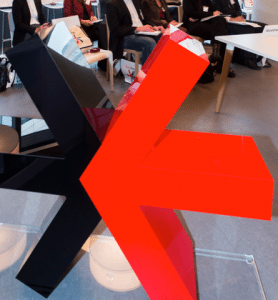 As part of our busy 2014 schedule of trade shows and industry events, Akriform is proud to be attending EuroShop 2014, and will be set up at Booth 3H45. We're always eager and excited to meet up with our customers and industry colleagues. Stop by and pay us a visit!
Contact Us to schedule a meeting at the 2014 EuroShop trade fair!